Essential Hand Tools for Gardening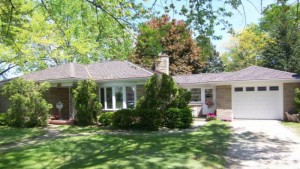 Gardening can be a relaxing and fun pastime for any age, letting you use your own skills and dedication to create something beautiful from a tiny seed. Unless you're an experienced gardener, you may not know where to begin. The right tools can help you to have a successful and flourishing garden.
Hand Cultivator
A hand cultivator helps you work through the soil and remove weeds by hand. Most of the time, gardeners use hand cultivators for gardening tasks in small gardens and planters indoors. The tool has three prongs on a strong handle, allowing you to grip and loosen the soil for planting new vegetation. A hand cultivator generally has multiple styles, but the decision on which tool to use is generally a matter of comfort and personal preference.
Pruning Shears
Pruning shears are used to cut branches and excess foliage off of trees and bushes. The comfortable shape lets you trim and even out the hedges in your yard. There are different styles of shears to handle a variety of tasks, including ratchet, anvil, and bypass. Bypass pruning shears are meant for close trimming, specifically on live branches. To trim dead branches and shoots, a set of anvil pruning shears should be used. Ratchet pruners allow you to have complete control after each cut.
Weeding Hoe
A weeding hoe has a short handle and a two-sided head. The narrower end is used as a hoe, while the other side is used as a cultivator. Usually, this tool helps you dig out difficult weeds to prevent them from taking over your garden and lawn. A variation of this tool is the weeder, which resembles a screwdriver, and helps you dig deeply into the ground to uproot dandelions and other weeds.
Creating a Masterpiece
Starting a garden requires a lot of attention during the planting process. You need to make sure you have the right soil and nutrients to develop healthy plants. Research the plants, flowers, and vegetables that you want to include in your garden. Find out what can grow the best in your climate. Some plants thrive best indoors, making them easy to maintain with the right hand tools and enough sunlight. A little bit of knowledge and some tools make the process easy. Visit your local hardware store so you can find the high-quality products you need.