How to Prevent Emergency Air Conditioning Repair in Lilburn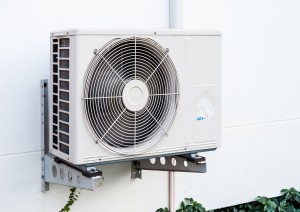 The last thing you want when the temperatures are soaring above 90 this summer is for your air conditioner to break down. By maintaining your system on a regular basis, you can prevent the need for an emergency air conditioning repair in Lilburn and help it to run more efficiently. Here are some of the maintenance jobs a trained technician should do to help ensure your AC unit runs efficiently all summer long.
Clean Evaporator and Condenser Coils
Dust and dirt build up on the evaporator and condenser coils and reduces their ability to effectively cool your home. If they can too dirty, the coils may even freeze and your system will only blow out hot air. Dirty coils will cause your air conditioning system to work harder, which will raise your energy bills and reduce the life expectancy of your AC unit.
Check Refrigerant Levels
Having the wrong amount of refrigerant in your AC unit will keep it from adequately cooling your home. If the refrigerant level is too low, it will not help to cool the air. If your unit is not running efficiently, a trained technician will be able to tell by the amount refrigerant in the system. By checking the levels before you start using the AC unit on a continual basis, the technician can help prevent emergency air conditioning repair calls this summer.
Check the Airflow
In order to cool your house effectively, the air must circulate throughout your AC unit efficiently. If something is restricting the airflow, your unit will work less efficiently, sometimes by as much as 15 percent. A trained AC technician should clean and check the alignment of your air conditioner's blower component to make sure it is distributing air correctly.
Dirty air filters can also restrict airflow in your home's AC unit. At the very least, you should have a technician in to change the air filters every three months. However, you may want to change them every month during peak times of use to make sure the unit is working at its best.
Change the Thermostat
If you have an older style thermostat, you may have your AC technician install a new programmable thermostat. This will help your system keep your house cool in the summer and warm in the winter while helping you keep your energy costs under control.
While you can help change the air filters and do some cleaning of your AC unit yourself, a certified technician can tell if there are problems with your unit with a glance while they are doing routine maintenance. They can spot problems and make recommendations for the air conditioner repair your system needs before it becomes an expensive and frustrating emergency repair call.