Need Pavers? 4 Scams to Avoid Cautiously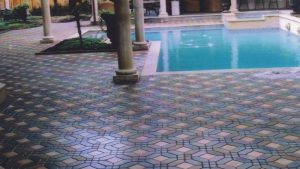 Paving issues aren't just unsightly, they could lead to accidents as well. Hiring a paving company that can fix your outdoor living space in Plano TX is a good idea. Not all paving companies are equal, though, so you'll need to keep your eyes peeled for bad ones who are only out to scam you:
On-the-Spot Hiring
Don't let yourself be pressured into hiring patio pavers before you even have a chance to check them out. Firmly say "no" and walk away. Look for companies like Precision Pavers instead. Professional experts won't force you to hire them on the spot. They'll give you plenty of time and material so you know what kind of services and warranties you can expect from them.
Leftover Asphalt
Some might knock on your door, saying they have leftover asphalt. They'll offer to do your driveway at low cost. That's not likely, though. Professional contractors can estimate how much they need for a job, so it's highly unlikely that there would be any materials left, says the BBB.
Too-Good-to-be-True Prices
While it's always a good feeling to snag great deals, don't focus too much on cutting down costs that you'll automatically go for the cheapest prices and rates. Those cheap rates might come at a cost. Take the time to check. If the deal seems too good to be true, it probably is. Don't take the risk just because you want to save up on a few dollars. You could end up spending more for premature repairs down the road.
Payment Type
If the company only accepts cash, that might not be a good sign. Reputable firms are well able to handle credit cards and checks. Keep that in mind when you look for paving contractors to work on your patio or outdoor kitchen. Be on the lookout for these things when you hire a paving company. That way, you'll get to hire better contractors for the job.
Follow Precision Pavers on Twitter for more updates!