Let Us Give You a Door that People Will Notice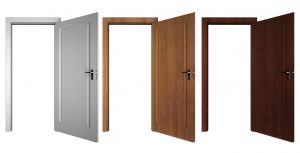 With a long history of craftsmanship, at Lovech, we know how to make doors that are as pretty as they are sturdy. Today, we manufacture MDF doors that are affordable and stable. Not only do we manufacture doors for the interior of your home, but we also make cabinet doors, drawer fronts and custom paneled doors.
At Lovech, we custom cut housing components, so we can provide you with everything that you need to install your kitchen. We believe in making sure that your cabinetry and doors are perfect, ensuring that you'll love your new kitchen. You can choose from many different designs. We use environmentally-friendly material and take advantage of the latest processing methods, so when you contact us for your project, you'll have access to recent trends.
If you're not the do-it-yourself type, then let us assemble your kitchen cabinets and drawers for you. Our staff has the expertise to put together your cabinets, pull-out drawers and drawer faces. We can also install the hardware. When you choose this additional service, your cabinets will come fully constructed and labeled, ready for installation.
Along with doors and cabinets, we also manufacture decorative columns, ones that you can add to your entryway or the exterior of your home. Columns give your home a classic look while enriching its curb appeal.
We make our MDF doors from one piece. This means that there are no joints nor will these doors expand or contract from moisture. The material of our doors prevents paint from cracking, so you can add your own sense of style to them by painting them a fun color or adding an amazing design.
Lovech is a company that believes in offering its customers a quality product. When it comes to engineering and manufacturing, we hold ourselves to the highest possible standards. Contact us for an estimate today.