How to Get Ready for Garage Door Installation in Winter Park, FL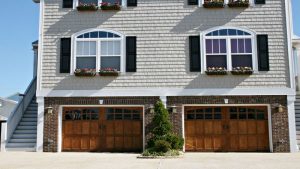 New garage doors beautify homes and provide much-needed security. Whether it's time to install new doors because the current ones are in bad shape or it's time for a change just because, it's important that homeowners prepare for garage door installation in Winter Park, FL.
It's not just up to the installers to get ready for the job. Homeowners need to do their parts too. Here are some tips to make the installation process go as smoothly as possible.
Move Vehicles Out of the Way
Make sure all the vehicles in the garage and driveway are moved far enough out of the way so installers have room to move. If possible, park vehicles in the street during the installation.
Clear Out the Garage
Garages are used for more than just storing vehicles. In fact, many garages are downright packed with sports equipment, lawn equipment, and more. Preparing for garage door installation is the perfect time to clean out the garage for a fresh start.
Keep Pets Safe
Don't let pets wander around the garage during the installation. This is unsafe for the animals and also for the workers. Keeping pets secure in the house or outside in a fenced-in yard keeps everyone safe and makes for a faster installation process.
Don't Leave during the Installation
Yes, professional garage door installers know what they're doing, but that doesn't mean questions won't pop up during the install. Homeowners need to be home to answer these questions.
To learn more about how to prepare for garage door installation in Winter Park, FL, contact Discount Garage Doors Inc.