Choosing the Right Kitchen Cabinet Doors for Your Living Space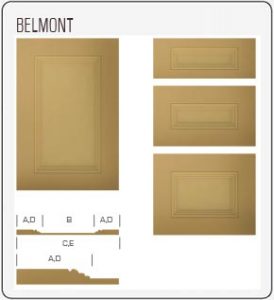 Are you ready to update your kitchen? If you are like most homeowners, at some point, you are going to have to improve the looks of your kitchen. You might have an outdated kitchen, you might decide it's time to sell, or you simply might be ready for a change. Here are a few designs that you might come across when seeking out new kitchen cabinetry doors:
Raised Panel
Raised panel cabinet doors will add a sense of dimension to your home. Usually, there is a middle panel that is raised, and it is surrounded by a carved edge. This is a classic style that is perfect for traditional styled kitchens.
Mission
Mission style cabinet doors are some of the most common out there. These have a flat panel inset that is framed. Some Mission style cabinets have a center panel made of glass, which makes them stand out. Usually, Mission style cabinets are made of oak, and they blend well with many different décor options.
Shaker
Shaker cabinets are similar to both Raised Panel and Mission styles. These particular cabinets have a flat panel in the center, and a wide frame that outlines the door. The main difference between a Mission cabinet and a Shaker cabinet is that a Shaker door is generally made of maple, walnut, or cherry. They also tend to have a softer design. A Mission door is usually made of oak, and looks stronger due to additional slats.
Beadboard
Do you want your cabinet to bring a sense of charm into your kitchen? If so, bring in a Beadboard style. If you choose Beadboard, you can also extend it into your home, as the style is a popular one.
Arched Cathedral
Finally, you might consider an arched cathedral cabinet door. This style has an arched frame that encompasses the raised panel in the center.
For a full selection of kitchen cabinetry doors, contact Lovech Ltd.