Choosing A Company To Install Your Minneapolis Granite Countertops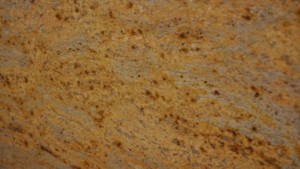 Kitchen and bathroom upgrades are two of the ways that homeowners not only give a new look to their house but also add value. In quality upgrades, many homeowners in Minneapolis turn from traditional tile or laminate types of counters to beautiful natural stone granite countertops.
Choosing the right company to install your granite countertops is an important factor. Not all companies offer the same level of experience and expertise, and not all companies have the same selection of granite choices to consider.
By choosing a company with a combination of top quality products as well as experience and expertise, you will have a great experience in both learning about granite and caring for your countertops after installation.
What to Consider
The color and the pattern in the granite countertops will be a big factor in making your decision. Since granite is a natural stone and is cut as slabs for finishing, there will be some variation in the stone itself.
This is part of the charm of natural stone and adds to the uniqueness of your granite countertops over any others. The best companies will be very careful in matching patterns and colors within your kitchen design to add to the overall look of the entire counter area.
Granite does have a lot more colors available when compared to marble, and even as a natural stone you will find blues, greens, reds, and yellows along with the more traditional earthy shades.
There are many different patterns in granite countertops from a fairly uniform fleck type of pattern to very dramatic swirls and veins running through either a solid or multicolor background. Homeowners will have no difficulty in finding the right match for their kitchen or bathroom designs.
Professional Experience
The professional experience in installing granite countertops by any company is another consideration. The top companies in the Minneapolis area have decades of experience in working with homeowners, and they have the ability to not only help you to make the right choice but also to install the countertops to exacting specifications.
These companies will also be able to create the edge you want for your granite countertops, which should be carefully selected to match your design and preferences. A bevel, round or half bullnose provides a gentle yet crisp type of edge while the ogee or waterfall edge are more ornate and provide a different overall look to the counter. Just look for a company that provides you with the styles you like.