The Important Benefits Of Building a New Garage For Your Home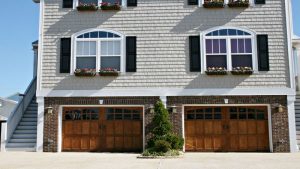 There are a few essential ways to improve the value of a home. While upgrading the home does increase value, some of the most substantial property value increases come with projects that increase residential building value, such as additions and garages.
Building A Garage For Home Value
Most homeowners that decide to improve their home with a garage do so because they want all the benefits of having an enclosed space for their vehicles and additional storage. That is also the primary reason it increases the long-term property value. While a garage is not considered livable space, it is regarded as a substantial home improvement that would benefit any future home buyer as additional usable space. Therefore, it is considered a long-term improvement.
Building A Garage For Added Convenience
Having a garage helps provide a longer life for vehicles, enhances home beautification, and is the perfect way to keep the elements at bay when coming home with groceries, home, and personal goods, which can be especially helpful with Indiana's fluctuating weather elements.
When deciding what the best size garage to build, it's best to check your town building officials to ensure what you're looking to build is allowed. Once this is done, homeowners can meet with a garage builder specialist near Highland to look at the best design and cost options to meet their needs. Costs vary depending on garage size and types of materials used.
If you are looking for the best garage builder contractor near Highland, then Indiana Garage Guy is one of the top garage contractors in Indiana. They offer a wide variety of garage designs at competitive prices. Visit Indianagarageguy.com to learn more about their services.