Reasons To Buy Your Next AC From Our Air Conditioning Company In Bainbridge Island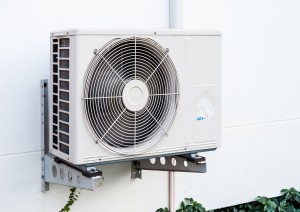 At Quality Heating Electrical & AC, we offer both new air conditioner installations as well as existing AC repairs. We believe this gives our customers several definite advantages for a new installation or for responding to a service call on an existing system.
Sometimes people assume that an air conditioning company in Bainbridge Island always recommends a full system replacement if the model is older or if there is a signficant repair. While that may be true with less reputable companies, we work with you to explain the repair costs and options you may want to consider.
When Repairs Make Sense
As your air conditioning company in Bainbridge Island we know that repairs often make a lot more sense than a replacement. Some good examples of cost effective repairs include those that:
*Are lower than the cost of a replacement
*Will provide the AC benefits you need for a short period of time until you are financially able to move forward with a replacement
*Are completed on newer models of air conditioners that are energy efficient and effective in cooling the home
However, in some cases repairs won't fix the problem, or they will be significantly more costly than a replacement. When this is the case, we will let you know, and the decision will ultimately be yours.
Repair or Replace
If you do decide to proceed with the replacement of an old system that is no longer efficient or providing the cooling power you need, we have one of the best selections of units in the state.
We work with all major manufacturers and several specialty air conditioning manufacturers, giving you a range of different models and options. We recommend only models and brands we know will work with your home and existing HVAC system to provide the level of cooling you need.
Another factor to consider when making the decision to repair or replace is how efficient the existing system may be. As your air conditioning company in Bainbridge Island, we can provide you with information on the energy efficiency as well as the operating costs of the various models and styles we sell. This will help you to see the savings you can expect with a new system.
Our goal is always to work with you. We understand financing can sometimes be difficult, and we offer financing through Bryant, helping you to get the new system you need and also stay within your budget.