Lighting your Office Space – What you Need to Know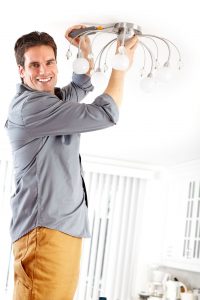 As the owner of commercial office space there is one thing that you know for certain: you need it to be well lit. Not only does it need to be properly lit, but it also needs to be done so in such a way that the employees will be comfortable while at the same time drawing attention to key areas within your building. Yes, you have quite the job on your hands, but hiring the right Vancouver electricians is what will save you here.
Getting the Help You Need
Vancouver electricians like ours are experts in the art of electrical installation, particularly energy efficient lighting solutions. Today you need more than lighting – you need light that is going to save you money. Today, energy efficient lighting solutions, including LED light can help to protect the environment and save on your power bill. It's a worthy investment that you need to consider. More illumination, lower cost, what's not to like here?
Evaluating Your Needs
Every single building needs lighting, but their requirements will be different. Vancouver electricians will take an energy and lighting survey to make sure that you have the best possible lighting solution put into place for the size of your building and your application.
Some of the most common lighting installations include interior architectural lighting, LED solutions, indirect lighting, direct lighting, dimmers, retail store lighting, and even low voltage lighting solutions. As you survey your building, you need to determine what kind of lights you need and what kind of lighting layout. Start planning now and get the right company to help you pull it off.