Hiring Painters for Your Small Business in Torrance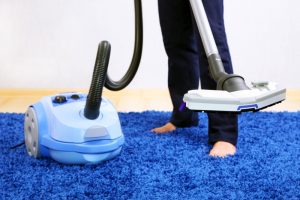 You own a small business, and it's time for your office to get a new paint job. As a small business owner, you need to save all of the money you can to apply to revenue-generating activities. You might be tempted to buy some paint from the hardware store, grab a few friends or employees, and knock out the paint job over the weekend. However, here are a few reasons why you should hire commercial painters for your business.
Painting seems simple enough, right? You think you'll roll some paint across the walls, maybe tape up a few edges, and you're good. However, that's not the case. Getting a uniform paint job within one room, not to mention from room to room, is a challenge. If you have a business where the customer walks through multiple rooms that are unevenly painted, that reflects on your business. It may seem small, but you know the small parts of a business reflect the whole. A sloppy paint job signals sloppy work.
Proper Prep
Painting is more than just slapping some paint on a wall. Improper preparation on the wall beforehand can lead to chipping and flaking later. Even if you pull off a paint job that looks decent at first, there isn't real quality there. Painters in Torrance know how to prepare a wall to get the best results.
Time Savings
Painting causes disruptions in day-to-day operations. Employees may have to avoid certain parts of the office due to fumes, or you may have to leave the office completely. When you're not working, you're not making money. Therefore, it's important that the painting is done fast. Painting contractors know how to paint with efficiency and get the job done in a timely manner. They have a timeline they're up against themselves, so they will get you back in your office as soon as possible.
If you need painters in Torrance, contact CC Cleaning & Maintenance.