Evaluating An Exterminator Service in Sacramento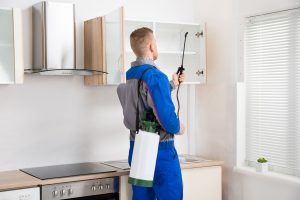 Not only is finding out your home or commercial property has an insect or rodent problem bad enough, but having to find a top pest control company can make this challenging situation even more difficult.
Reading reviews of some of the problems property owners have had with pest control services is worrisome, but anyone can protect themselves from hiring a poor-quality exterminator by simply checking the four following factors:
Free Inspection and Estimate
The best exterminator services will offer a free inspection. One of the problems with many of the poor-quality pest control services/exterminators is that they do not offer a free inspection. The high-quality company will review their findings, point out the areas where insect problems are noted, and provide a treatment plan and estimate to you.
It is important to avoid any company that tries to upsell treatments you don't need. Companies that do not answer questions or that will not show specifics to their customers should never be hired.
Knowledge of Preventative Measures
A top exterminator is there to not only treat the current issues, but also to prevent future problems with insects or vermin from arising. Look for companies that will provide information on how you can prevent issues in the future, and will help you develop the best proactive prevention plan.
Trained Technicians
A quality pest control company provides full training for their technicians in the field. Some even have in-house entomologists and certified sanitarians on staff to provide customized treatments for each property. Ask about licensing and insurance before choosing a company as well.
Company Focus
Look for a local exterminator in Sacramento with the focus of providing quality work and customer service. These companies have been in business for years, are members of local, state and national professional organizations, and use the latest in research with all of their treatment options.
This information is typically provided online, making it easy for the customer to find more about the company and the services they offer.