Benefits Of Wide Plank Flooring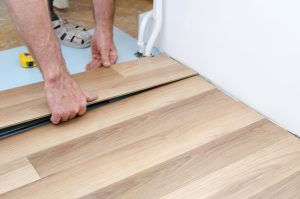 You've seen every type and color of wood for your new hardwood floors. You've been instructed how to clean them and how to avoid scratching or denting them. You even know how much humidity to maintain in your home to prevent your new hardwood floors from buckling and cupping. But, have you considered wide plank hardwood flooring in Naperville? What are the benefits?
Ease of Installation
Since two or three slim planks are the size of wide planks, it takes less time to lay wide planks. It also takes less adhesive, saving you from inhaling it. It keep labor costs lower and allows you to walk on your new wide plank floors sooner.
Size Matters
Wide planks open up a room, making it feel larger. Fewer cracks and crevices between planks also make a room look larger. Use wide planks in small, cramped spaces to make them look expansive.
Natural Wood Look
Wide planks are cut from the same tree from top to bottom. This keeps the grain and any pertinent characteristics intact, giving you a unique plank for your flooring. If you love the natural characteristics of wood, then wide planks are your best bet. You can select from a large number of finishes, stains, and species.
Engineered Wide Planks
Homeowners without the time to maintain their hardwood flooring in Naperville might consider engineered floors. Relatively little maintenance, long wear, and good looks are only a few of their advantages. They come in wide planks, too.
Cost
Prices vary nationwide, of course, but generally, narrow plank flooring begins at less than one dollar per square foot and goes up from there. Wide planks, however, begin at over five dollars. Homeowners should know, though, that hardwood floors recoup their cost upon sale of the house, to the tune of approximately 75 per cent.