5 Questions to Ask When You Hire a Pro for Appliance Repair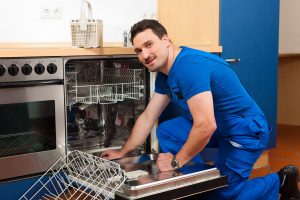 Hiring a technician for appliance repair in New Orleans isn't as easy as getting the first one you find. Use these tips to help you pick pros you can trust.
How long has the contractor/firm been in business?
How long has the firm been in service? How much experience does the contractor have? These things will matter. If you want the best possible results, then hire the right repair specialists, the Home Advisor says.
What kind of training do they have?
Not all contractors undergo factory training. That's why it's important to ask them beforehand. If they haven't got training credentials, then it's best to give that contractor a miss and check out your other options in the market.
How will the work go?
A competent technician for appliance repair in New Orleans can easily walk you through the process. Years of carrying out the same repair tasks make it easy for your contractor to do this. If the contractor can't seem to tell you how the work will go or show you the damaged part that supposedly needs to be replaced, then you could be dealing with a dodgy contractor. Look for help elsewhere.
How long until help arrives?
How long will it take for the contractor to arrive at your door? If you need help as soon as possible and the service company can't offer you same-day service, find a reputable one that can. Waiting too long for help can worsen the situation.
What kind of services do they offer?
Kill two or even three birds with one stone by hiring the same firm to handle all your appliance repair needs. If several of your units seem to be showing signs of trouble, get a professional contractor to evaluate the state of your appliances and do the repairs.