3 Reasons You Need Professional Air Conditioner Repair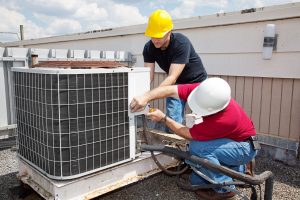 Whether you have a window-mounted air conditioner or a central air unit, you always want to obtain professional air conditioner repair. If you can get the original installer of the system, it is ideal, and if the repair professional is especially skilled in the brand of your system, it is even better. Naturally, many wonders just why an expert or professional is a must and why a basic handyman or other repair person cannot be hired. Here are three very important answers:
It could be something other than the air conditioner – When you hire an expert for your air conditioner repair, they have the skill and experience to know if the problem is actually the air conditioner or if the issue is caused by something entirely different. For example, it could be that you are having electrical problems in your home and it has nothing to do with the air conditioner at all. It might be that duct work is leaking air and your air conditioner is operating fine, but working harder than ever. The point is that no harm comes to the equipment with a flawed diagnosis.
It may be free – If you work with a professional contractor on the installation, it is important to be sure they are licensed and insured and that the equipment has a warranty. That way, any repair problems are covered by the warranty and insurance. Additionally, a professional may make a blunder and end up harming the system. If so, their insurance covers all of the issues. Finally, if the problem is from storm damage or covered by insurance, working with the licensed experts insures that your insurance policy pays for the repairs.
They are fast – Most of the better providers have emergency services. That means you don't sit around and wait for your repairs for days or weeks. Instead, you can contact as soon as you notice the problem and be sure that an expert is on their way that very same day or within the next 24 hours.
If you find you require any sort of heating or air conditioner repair in New Jersey, it is best to work only with experts. Contact the team at First Choice Heating & Air Conditioning to get round the clock service from the most highly trained and licensed professionals in the HVAC industry.